NEW BUSINESS?
NO PROBLEM!
No matter what field you started in, we help your company become a known and trusted brand by using:

a simple, memorable and versatile logo that suits your business and field

original and professional design

clean, concise, easy to use and responsive user interface

Desktop, TV and other mobile devices fit

high quality source code optimized for fast loading

easy integration for search engines, social networks
and statistics validation tools for security measures


ALREADY HAVE A BUSINESS?
AWESOME! WE CAN ALSO HELP WITH

a simple, yet efficient logo that suits your business and field

full redesign

responsive user interface to fit all devices

SEO optimization

security and data protection using data encryption techniques

social networks integration

administration area

ssl encryption
IS THAT ALL? OF COURSE NOT!
HOW WE DO IT? CHECK IT OUT
Design
Web design is a crucial part of each website or web application. Before a programmer begins working on a website, they require a design or template of how the website is going to look. Most programmers have no design skills at all, so that's where the skills of a web designer comes in handy. A web designer is the person who puts all the ideas of the client on paper.
Here at GlabIT, our web designers are always packed with the latest knowledge about designing to today's standards. Knowing the best practices for web development and marketing, the designer begins to mock up all the ideas of the client and starts bringing the business to life.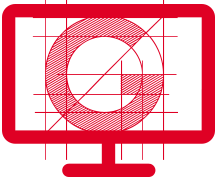 After carefully selecting the color palette based on the client's business, the design process begins in close connection with the client. Once the design is complete and both the client and the designer is happy with the result, the template is then sent to the programming team (if it's a website or mobile app) to start building the site/app.
GlabIT also designs logos. A logo is an image of your business, it is the very first thing your client should see once they interact with your business and therefore should make a big emotional impact on your client so they can easly remember it.
Our design services are:
WEBSITE DESIGN
MOBILE APP DESIGN
LOGO DESIGN
BRANDING
REBRANDING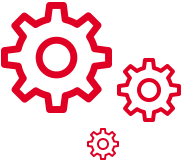 Development
Web development can range from developing the simplest static single page of plain text to the most complex web-based internet applications, electronic businesses, and social network services.
Here at GlabIT, we strive to bring the best practices in web development to every client. After our programmers receive the template for the product, they start developing the website/app using the latest technology and best practices in programming such as .NET developing for app development and Laravel for website development.
Our development services are:
APP DEVELOPMENT
WEBSITE DEVELOPMENT
MOBILE DEVELOPMENT
Promote
If you're not on the internet nowadays, I'm sorry to say but your business will not grow. Promoting your business online is a very important step in every entrepreneur's agenda, but, sometimes it can get a bit confusing."Where should I promote my business?","What is my audience?","Do I need a blog?","Is Facebook enough?" etc. are the questions that usually popup in one's head.
Here at GlabIT we strive to help you promote your business with the latest marketing practices as well as newest platforms.
After the programmer finishes the development of your product basedon the designer's scheme, the next step is to promote your business. Then, our people use the latest marketing strategies to boost up your sales performance or increase your leads through various platforms such as Facebook, Google, Twitter, and so on. We also offer payed advertising through Google Adwords and Facebook Ads.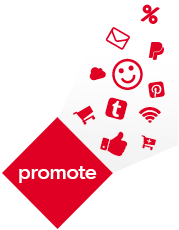 Our marketing services are:
WEBSITE DESIGN
MOBILE APP DESIGN
LOGO DESIGN
BRANDING
REBRANDING
APP DEVELOPMENT
WEBSITE DEVELOPMENT
GOOGLE ANALYTHICS
FACEBOOK ADS
NEWSLETTER
ONLINE MARKETING
PLATFORM INTEGRATIONS
Your Product is Ready